Basketball players wear headbands on their heads. The headband is also known as the sports headband; the original function of the headband is to fix the hair, prevent the hair from covering the eyes, and prevent sweat from flowing into the eyes. The headband has a delicate and soft appearance. It has good air permeability and strong sweat absorption, which is especially suitable for people to use in sports, fitness and leisure. It is an excellent sporting goods, headwear, and can embroider patterns and customer-specified LOGO on it, and is an ideal advertising and promotional gift. Advertising headbands of various sizes and colors can be customized according to customer needs. Here introduce:
The function of the basketball headbands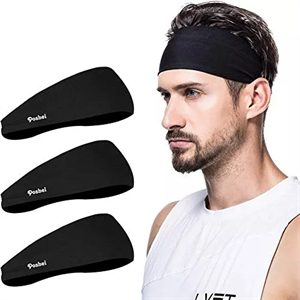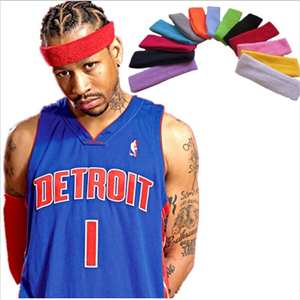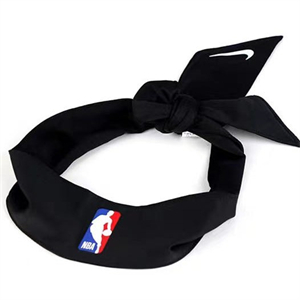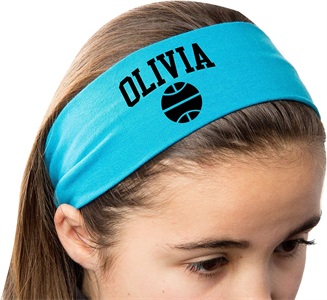 The function of the basketball headbands introduce.
First, wearing a headband can bring some help to players. One of them is that you can use the hairband to absorb sweat. Players who play for a long time in basketball games will sweat a lot. Sometimes they suddenly sweat when shooting or laying up. If the beads flow into the eyes, it will be disturbed, and if these sweat drips on the floor, it will increase the slippery of the floor, and it is easy to cause injury to the player.
Second, for decoration, many players think it is a cool thing to wear headbands, especially some younger players, but headbands are not suitable for all players. It's cool, but some are not so good-looking. The effect can be said to vary from person to person, and it is not suitable for every player.
Third, wearing a hair band can reduce the occurrence of injuries and protect the injured head. Sometimes friction and collision are easy to occur in confrontation, especially the brain, and even sometimes when the head touches the ground when it falls, it will be very Dangerous, the headband, while unlikely to fully resist these impacts, can cushion some of the force.