Basketball air pump refers to an air pump used to provide inflation gas, inject or supplement the air required for various tires and some balls. According to the way of use and the structure principle, the pump can be divided into: manual pump, electric pump and foot pump, etc. Here introduce:
The types of the basketball air pump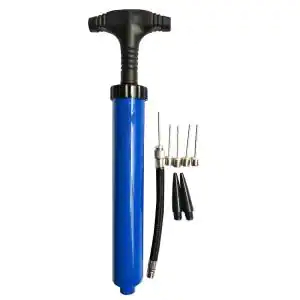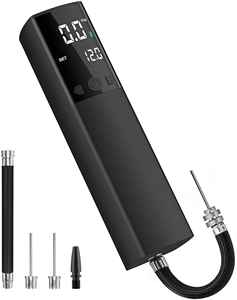 The types of the basketball air pump introduce.
There are two types of manual inflators:
1. Old-fashioned inner tube sliding cowhide bowl pump
2. The new type of air pump with sliding outer tube
Foot pump is mainly divided into single cylinder and double cylinder.
Electric inflators are powered by the power of the car's cigarette lighter.
Pump material: the strongest is the inner and outer steel pipe material that is not connected with glue, the second is the aluminum alloy material that is connected with glue,
Pump air nozzle: There are mainly 3 kinds of air nozzles on the market: 1. American-style special nozzle. 2. The American mouth is connected to the British mouth. 3, the United States, Britain, France 3-type general valve.
Inflator base: There are mainly three types, one is the common glue-bonded base, the second is the cast iron base, and the third is the latest type of inflator on the market that is not glued.